This project is simple, fun, and allows for end results that can vary wildly.  Feel free to add a "cup" onto the cannon to create a launch and catch game rather than a cannon. These are also great "prizes" for cardboard arcades. Watch for flying pom poms!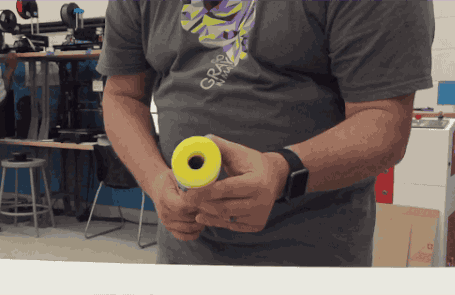 Build Time:
Skills Needed:
Basic tape skills
Tying knots in balloons (adults may need to help)
Tools:
Supplies:
Pool noodle
Balloon
Duct tape
Cups are an optional add on
Step-by-step guide
Add the steps involved:
Cut your pool noodle into a 4″ – 5″ length.

Cut the top of the balloon in half.
 
Stretch the balloon over one end of the pool noodle.
 
Tape the balloon onto the end of the noodle to secure it in place.
 
Tie a knot into the end of the balloon.
 
Load pom poms into the pool noodle and you are ready to launch!

Going Further
Add a cup to the end to make a catch and launch game: