Vibrobots are super cute and very simple to make.
Build Time:
Skills Needed:
Tools:
Supplies:
Toothbrush – the wider, the better
Foam Tape
vibration motor (pager motor)
Coin Cell Battery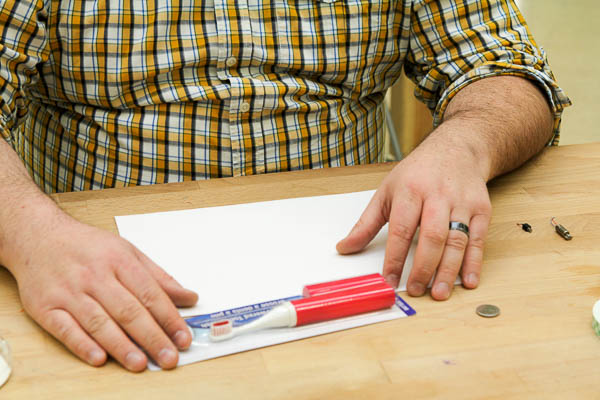 Step-by-step guide
Cut the head off of your toothbrush with your PVC cutter.

Attach a small piece of double sided foam tape to the back of the toothbrush head


Peel the the other side off of the foam tape and attach one wire from the vibrator motor to the tape and place the battery firmly on top.

Use a piece of tape to attach the other wire from the motor to the top of the battery

Feel free to decorate your bristle bot, I favor wiggly eyes.
Going Further
Dip your toothbrush in water color and have your bristle bot paint for you!